Witam
Chciałem wam pokazać prosty efekt w photoshopie mianowicie
Realistyczna flaga
Poziom : Bardzo łatwy
Pamietaj, by powiększyć obraz, należy najechać na niego myszką i prawym pokaz obrazek
Ja pracuje na Photoshopie CS 6
Dobra zaczynamy
Materiały na których pracowałem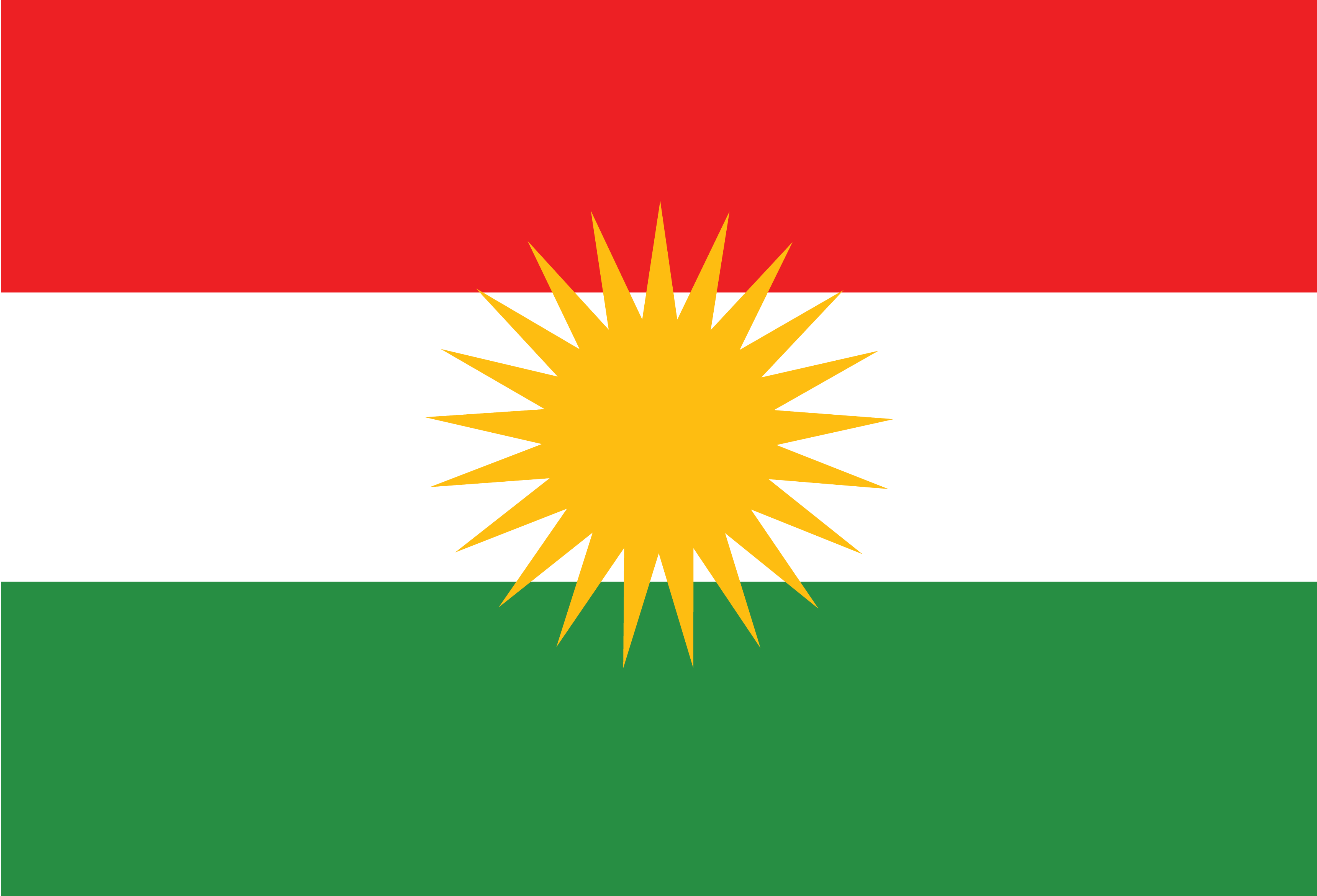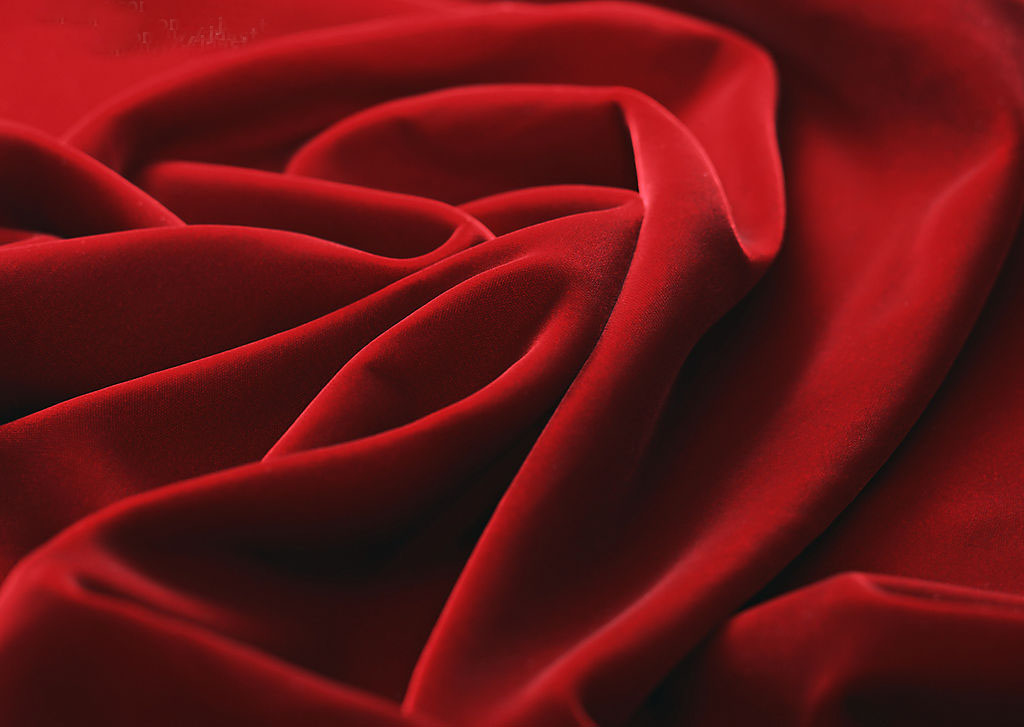 1) Otwieramy w programie obrazek z materiałem. (Plik->Otwórz)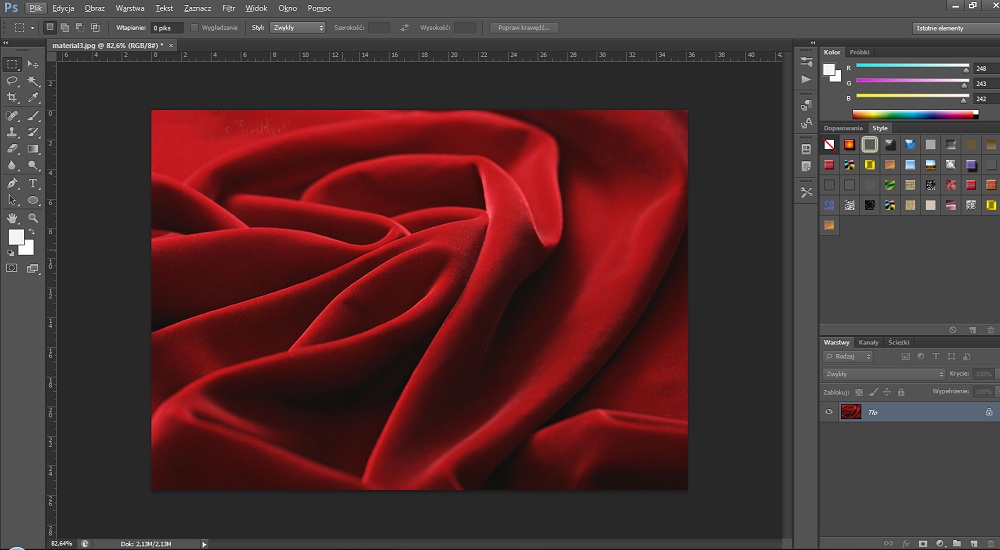 2) W pliku z materiałem wykonujemy zmniejszenie nasycenia (Obraz->Dopasowania->Zmniejsz nasycenie)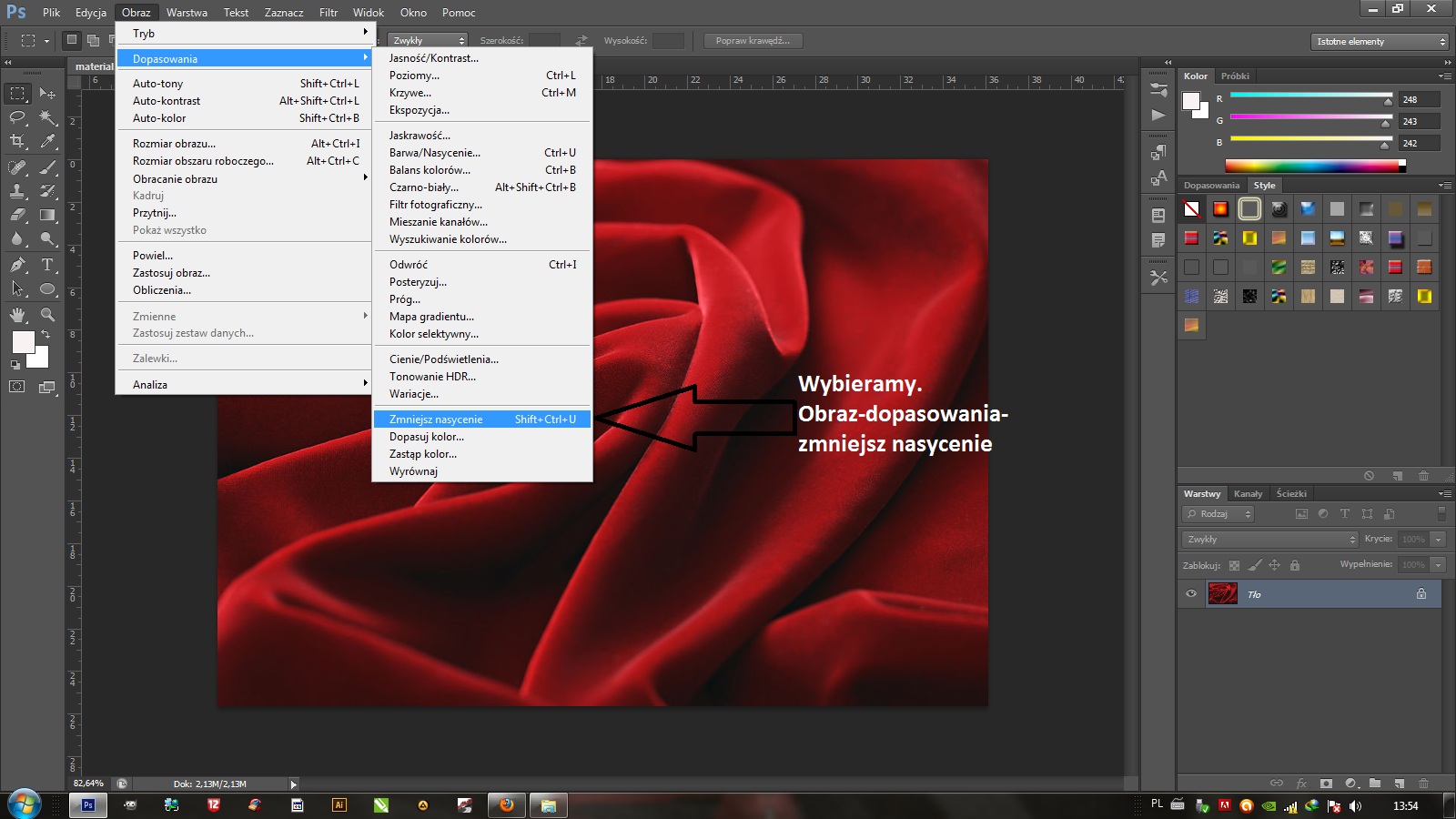 Po wykonaniu wygląda tak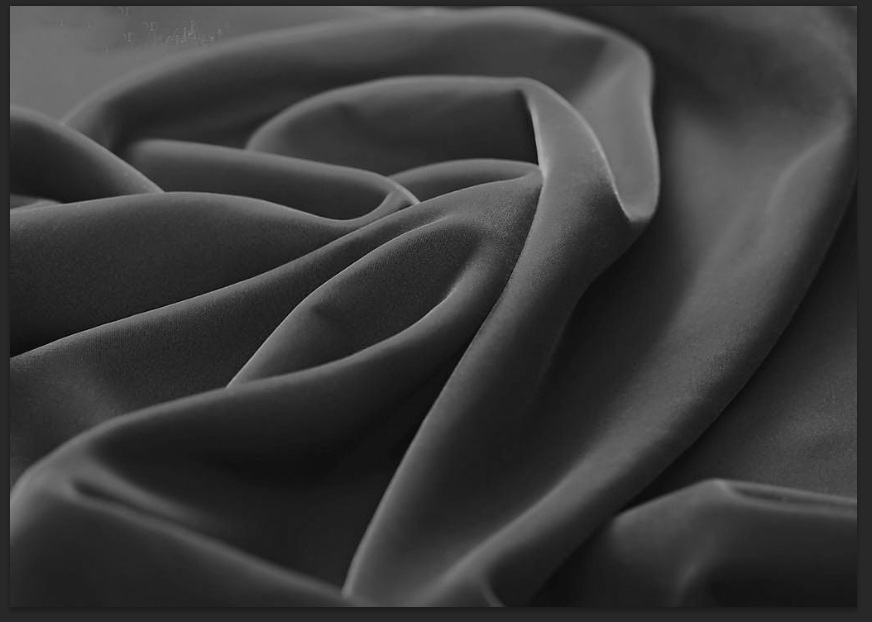 3) Następnie używamy z dopasowani jasność/kontrast (Obraz->Dopasowania->Jasność\kontrast)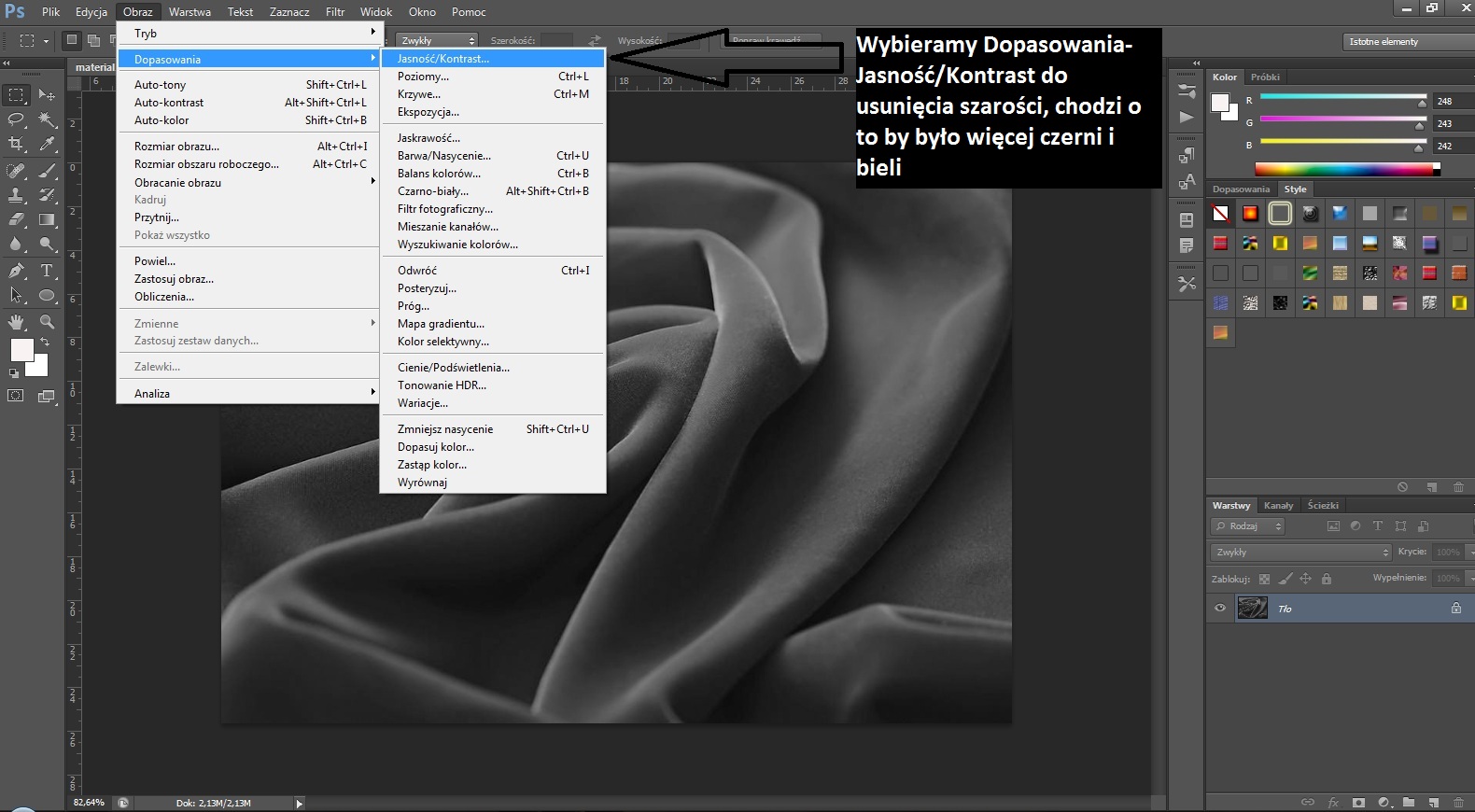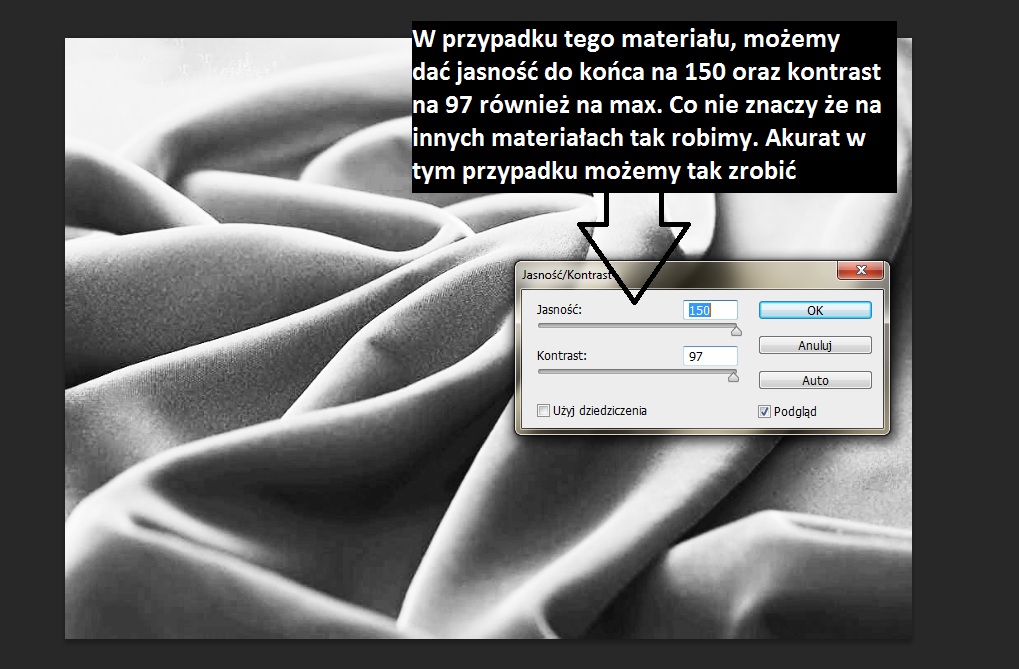 4) Następnie używamy rozmycia (Filtr->Rozmycie->Rozmycie Gaussowskie) Rozmycie na 1px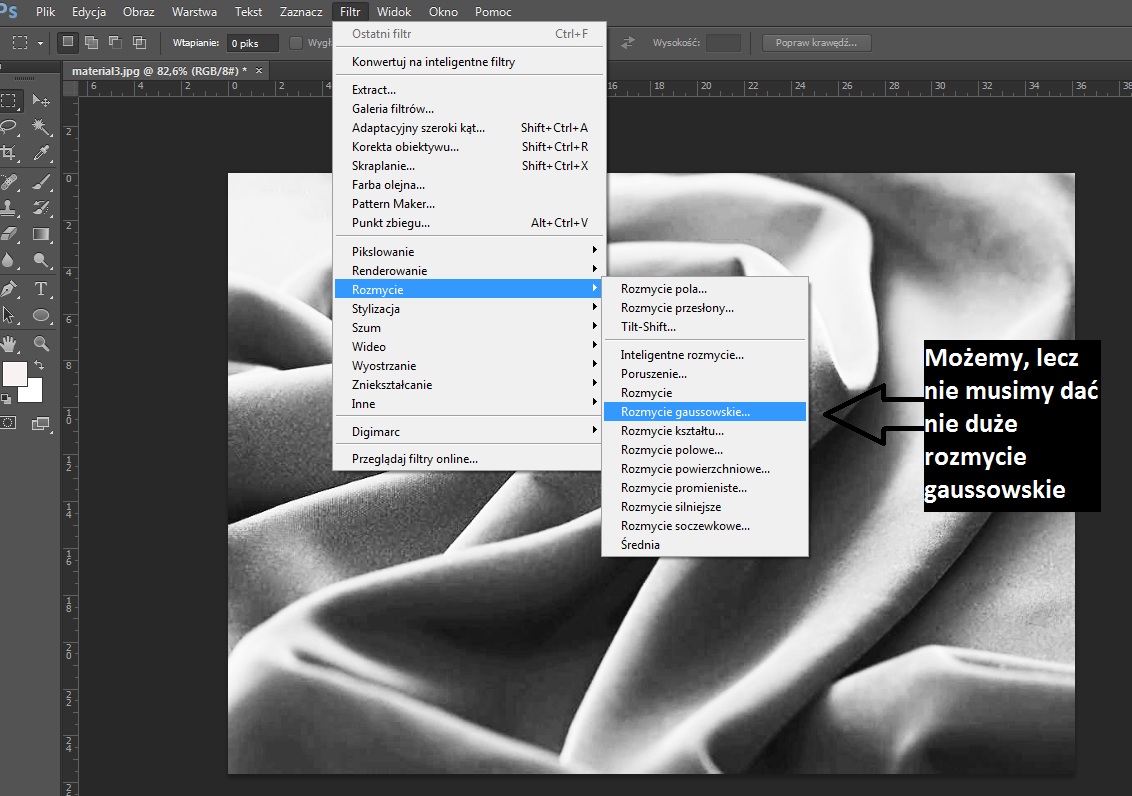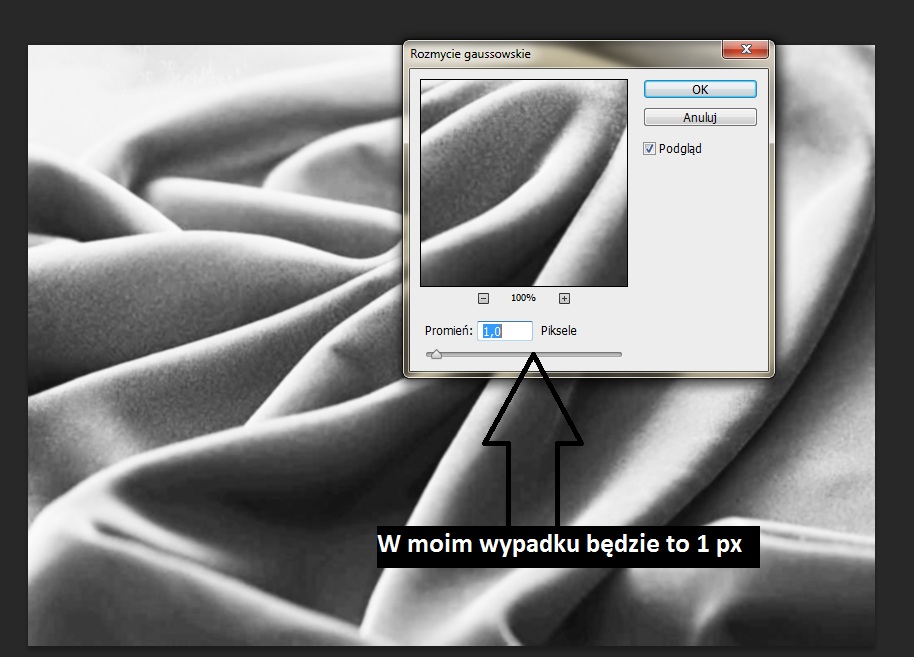 5)  Zapisujemy plik w formacie psd, w moim przypadku będzie to mapa.psd. Plik ten potrzebny na będzie do dalszej części naszej pracy wiec proszę zapisać go w dostępnym miejscu.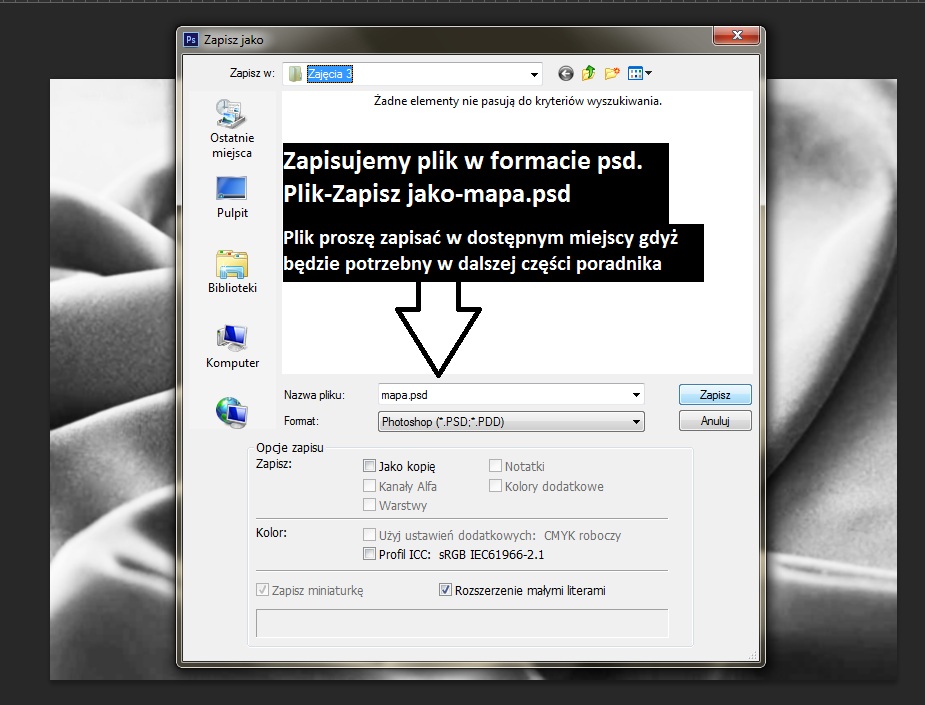 6) Otwieramy nasz drugi obrazek, czyli ten z flagą, a ten poprzedni po zapisaniu możemy zamknąć.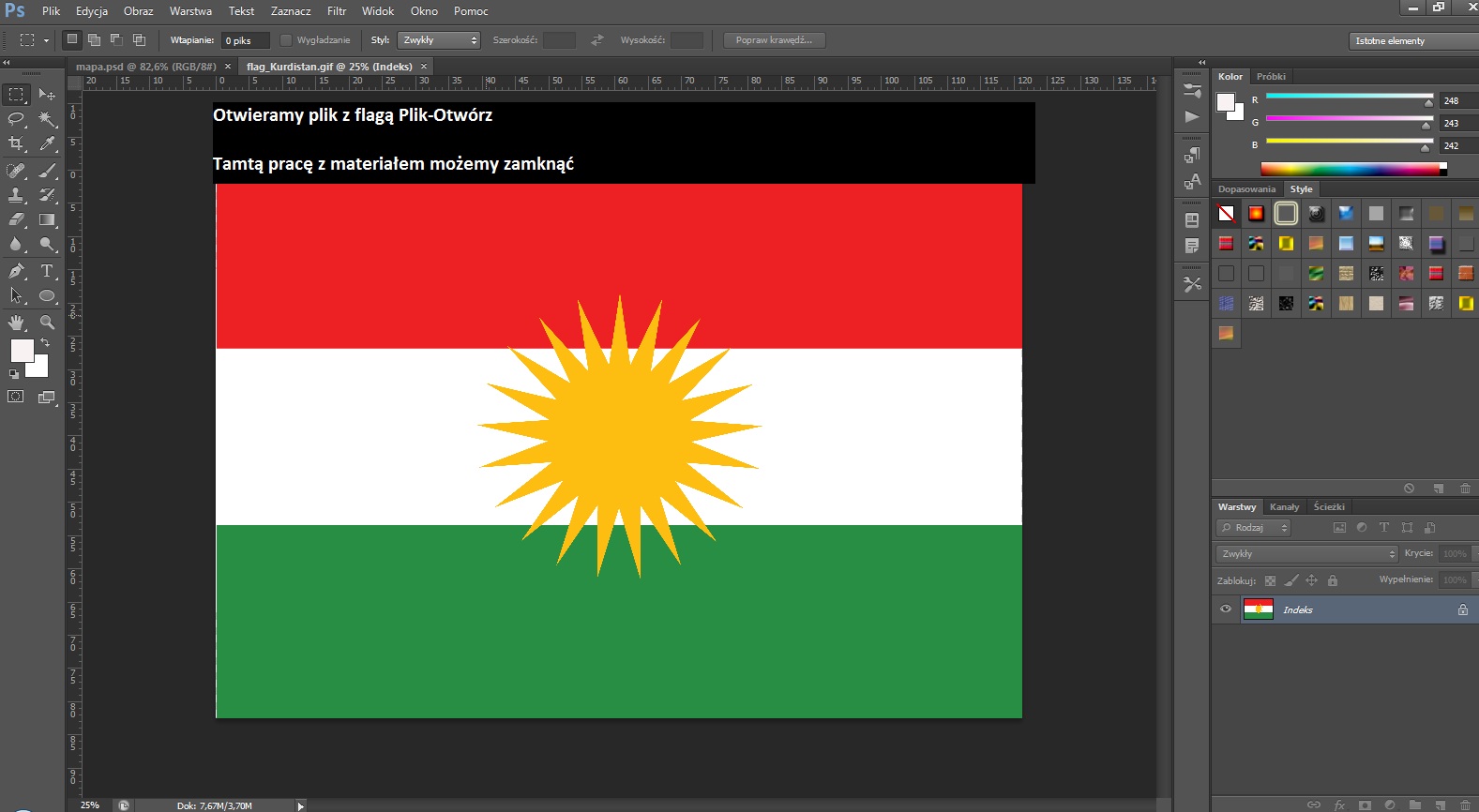 7) W menu Obraz -> Tryb zmieniamy tryb kolorów z Kolor indeksowany na RGB.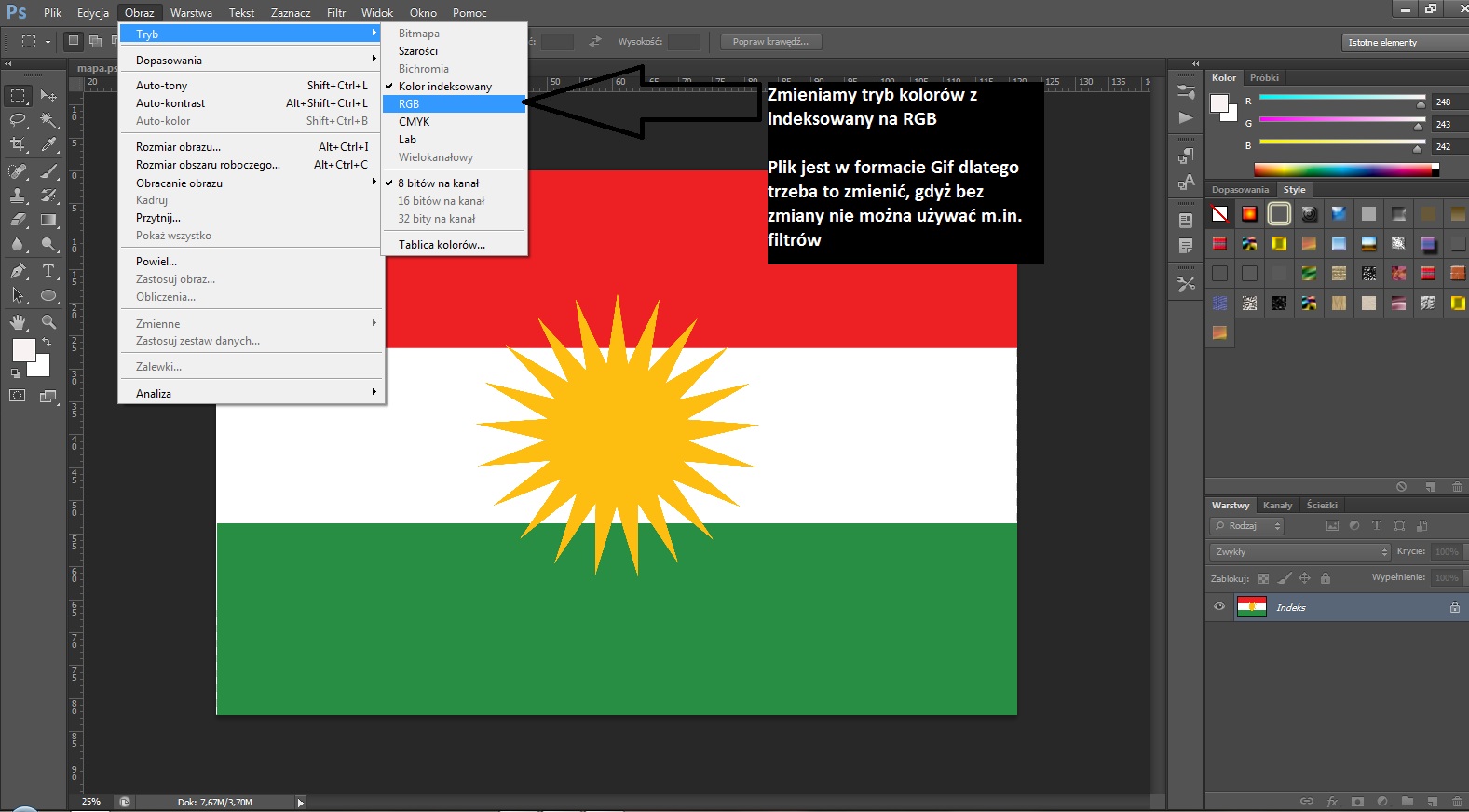 8) W tym kroku przechodzimy do filtrów (Filtr->Zniekształcenia->Przemieszczanie)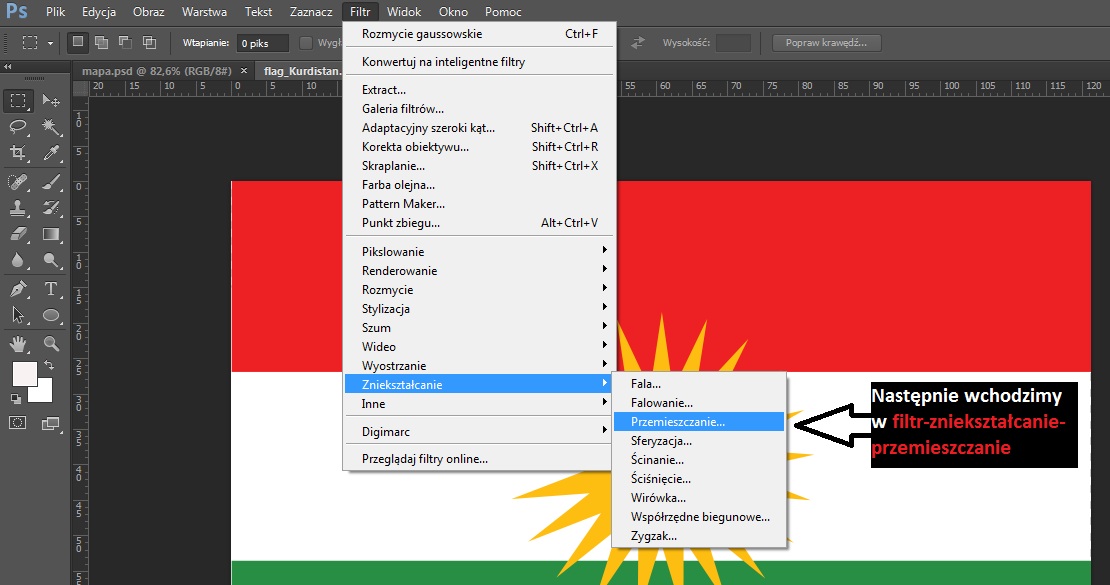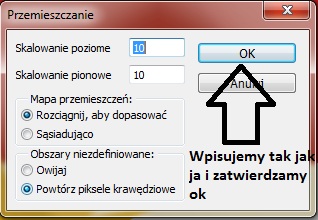 9) Po kliknięciu OK wyskakuje okno to wybrania mapy zniekształcenia (jedynie w formacie PSD).Wybieramy nasz wcześniej przygotowany plik mapa.psd.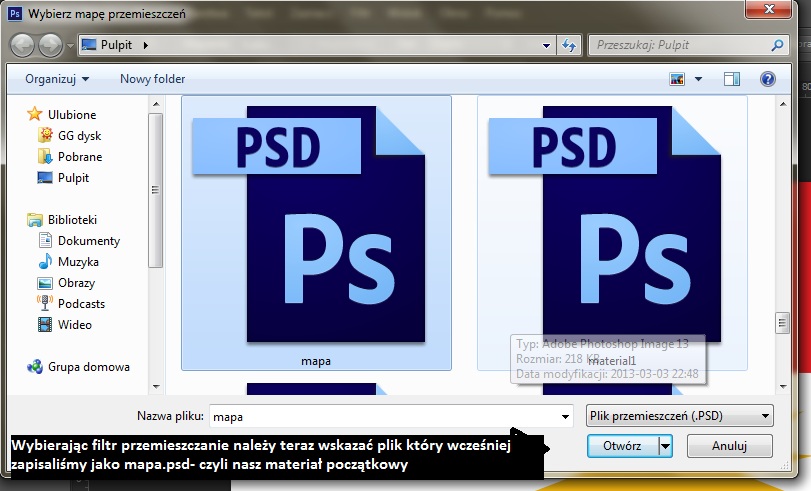 Nasza flaga powinna być trochę zniekształcona.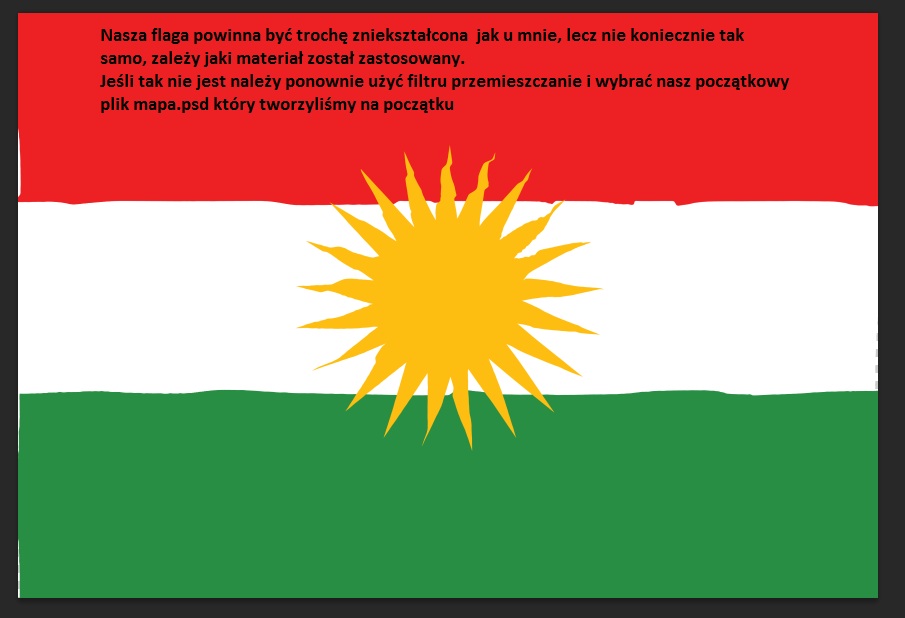 10) Teraz do naszego obrazka z flagą przerzucamy materiał, który wcześniej przygotowaliśmy w pliku psd, w moim przypadku było to mapa.psd i rozciągamy tak aby całkowicie zasłoniło nasz obrazek z flagą.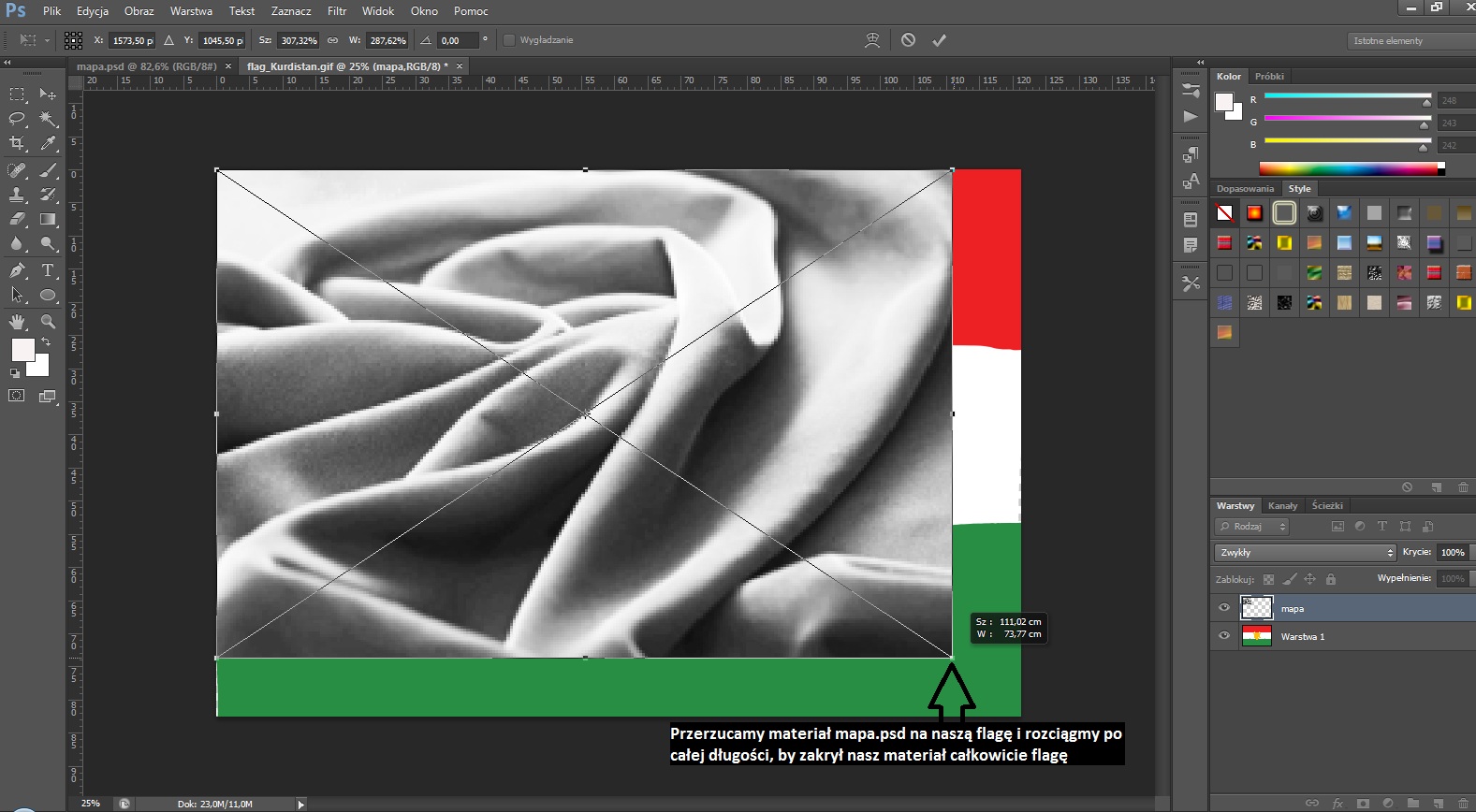 11) Do naszego materiału używamy trybu krycia (Pomnóż)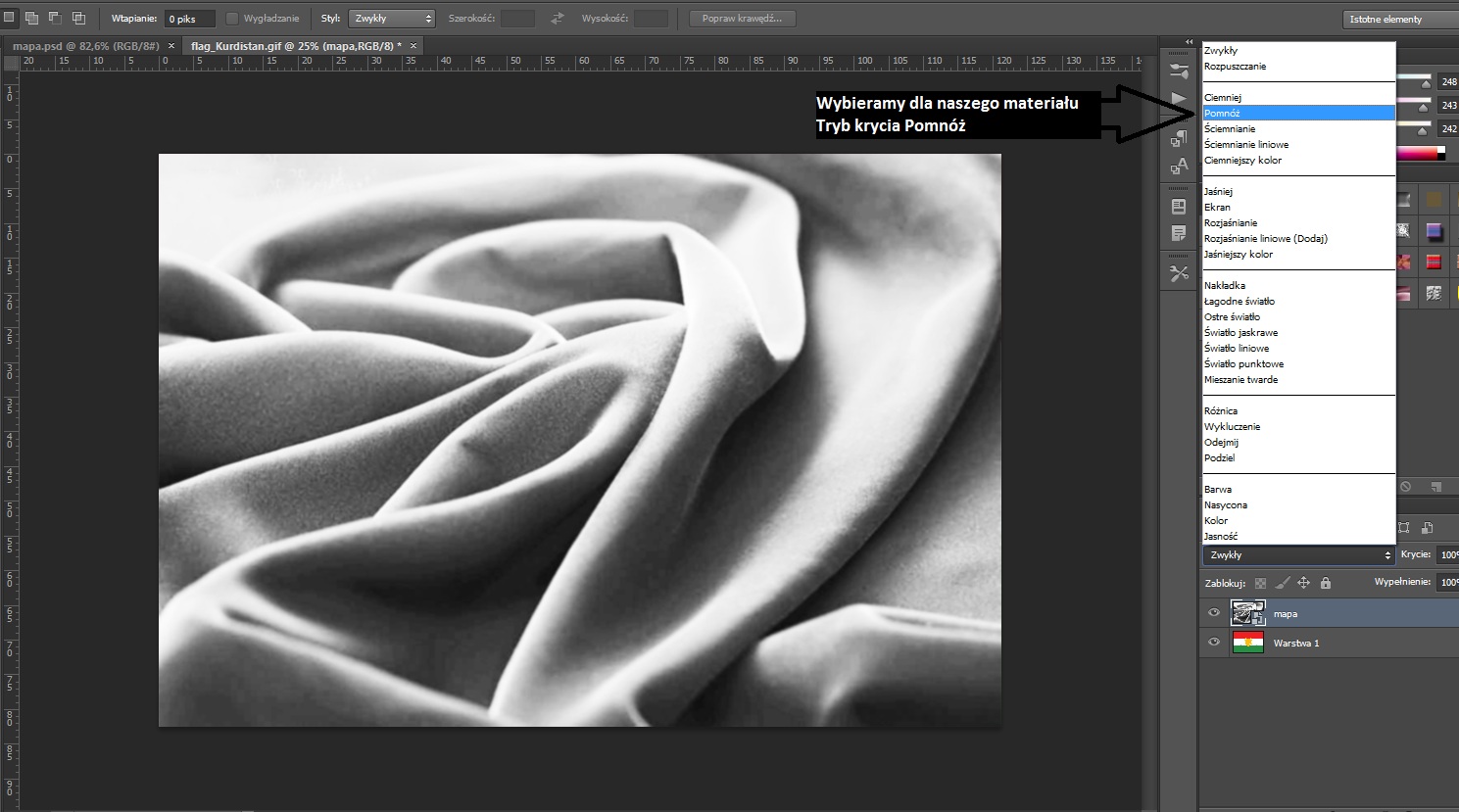 12) Efekt końcowy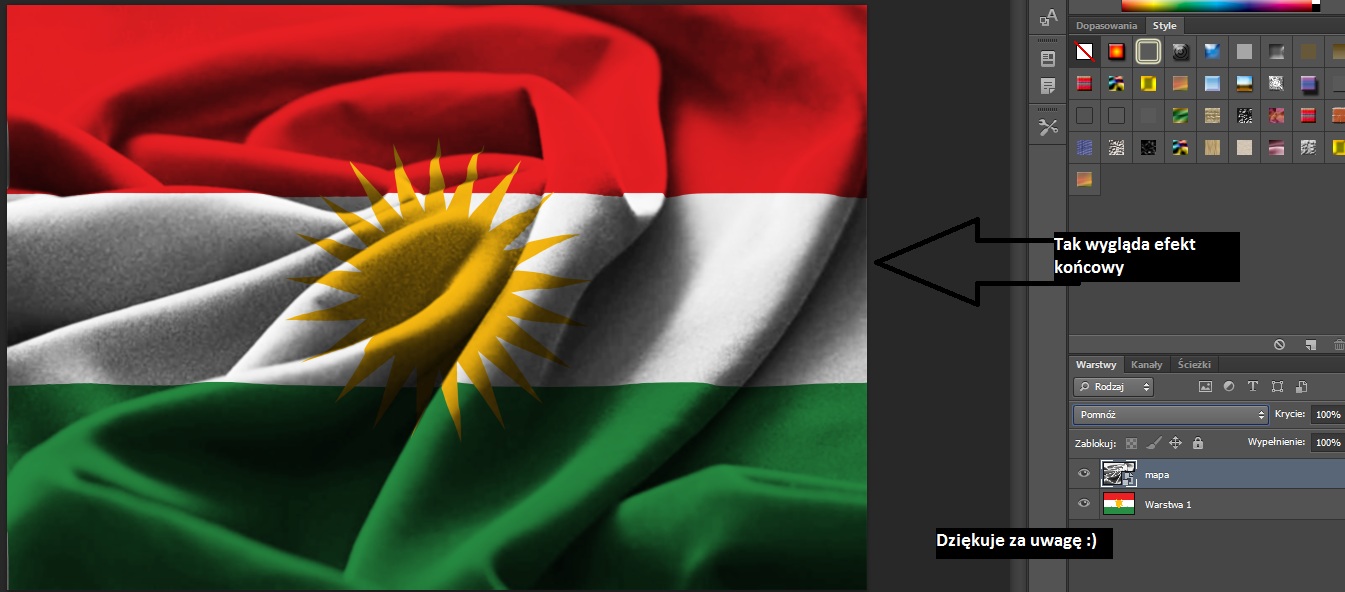 Jeśli tutorial się podoba, zostaw komentarz.