Witam
Chciałbym wam pokazać najprostszy i najszybszy sposób wycinania obiektu z kolorowego tła, oczywiście tego typu obrazek najbardziej przydaje się na jakieś bannery itp. Wydaje mi się że to jest jeden z najprostszych sposobów wycinania obiektu z kolorowego tła.
Mam nadzieje że wam się przyda
Poziom: Bardzo łatwy
Zaczynamy
Ja korzystałem z tego obrazka
1)  Otwieramy obrazek który wybraliśmy (Plik->Otwórz)  CTRL+02)  Wybieramy narzędzie pióro

  Skrót "P"  i wybieramy w tym narzędziu operacje na ścieżkach i opcję wyklucz nakładające się  kształty.
Screen poniżej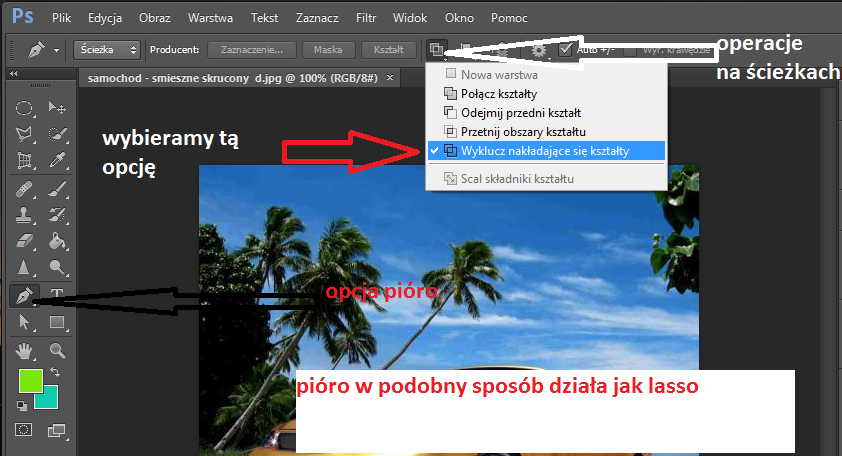 3)  Przybliżamy obraz u mnie "Alt+ kółko myszki. Teraz podobnie jak lassem  piórem zaznaczamy w koło samochód
screen poniżej
Ta wygląda przed połączeniem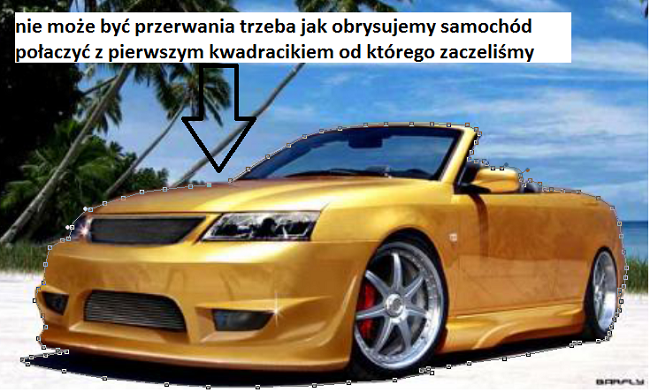 A tak po połączeniu

4) Teraz klikając prawym klawiszem myszki wybieramy utwórz zaznaczenie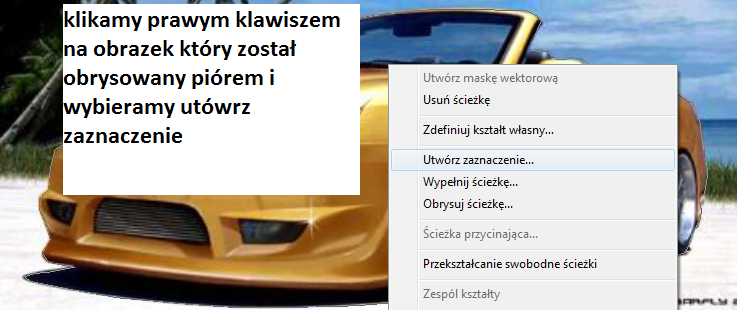 5)  Klikając na utwórz zaznaczenie wyskoczy okienko renderowanie i operacja
w renderowaniu jest opcja
–Promień wtapiania – wybieramy 1 i wciskamy OK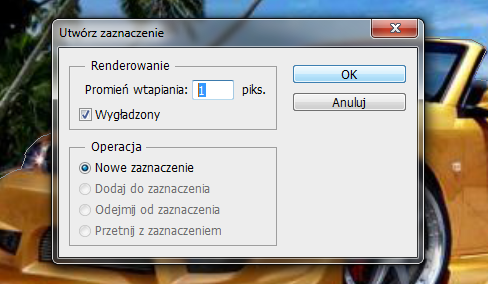 6)  Kopiujemy obraz przez nas obrysowany "CTRL+C" lub (Edycja->Kopiuj)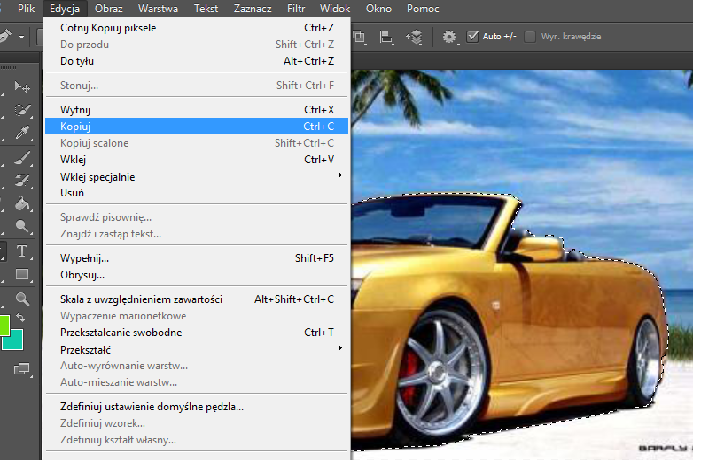 7) Tworzy nową plik (Plik->Nowy)
Wielkość dowolna , a zawartość tła przezroczysty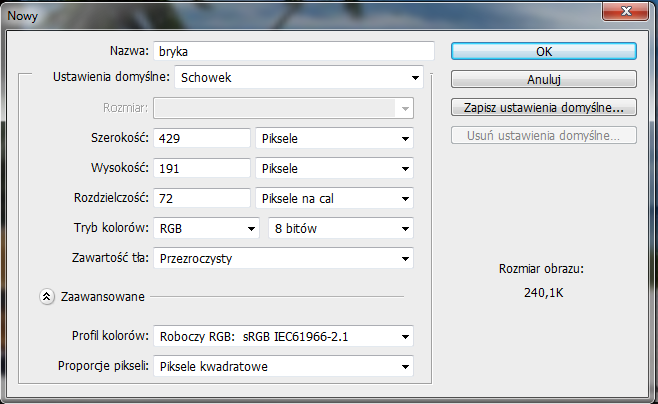 8)  Wklejamy obrysowany obraz poprzez skrót "CTRL+V" lub (Edycja->Wklej)
do naszego nowego pliku
EFEKT KOŃCOWY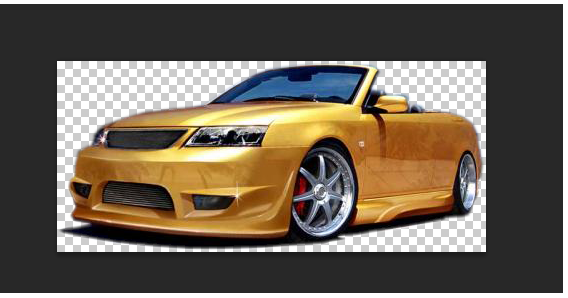 Po ilości screenów i pkt można stwierdzić że nie jest to takie proste,ale uwierzcie że jest ja po prostu robię tyle screenów dla osób które się dopiero uczą i nawet podstawowych opcji screeny zrobiłem.
Pozdrawiam
JEŚLI POMOGŁEM ZOSTAW KOMENTARZ